As your competent guide in the energy market, we stand for long-term security of supply as well as maximum resource and energy efficiency with guaranteed reduction of greenhouse gas emissions. Our solutions are particularly sustainable and environmentally friendly. In addition to economical energy supply solutions, we also offer our customers in the chemical industry our waste-to-energy concepts for the thermal utilization of lean, greenhouse and special gases, as well as integrated infrastructure services in our multi-client sites. Here we are the market leader with our own innovations. As part of our contracting models, we offer you not only off-balance-sheet financing but also the best service for all aspects of the operational and maintenance management of your plant.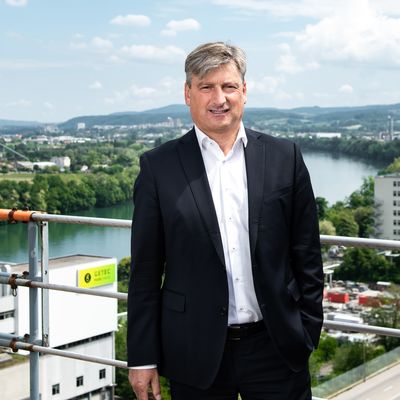 If you think about sustainable and innovative energy solutions you have to think end to end. And that is clearly something we can do with GETEC as a partner. GETEC puts sustainability at the focus of everything the company does. That is why our cooperation is a perfect match.
---
Former Executive Vice President and COO, CLARIANT
We embody partnership –
find your contact.
With more than 70 locations throughout Europe, we are always at your doorstep.
Contact us. We are here for you.
Contact